As we end this cold (and hot) October, we have been collecting a couple of products and trends that have been circulating TikTok throughout the month. October after all is the month dedicated to Halloween and the transitioning-to-fall aesthetic that started in September.
We gathered items that have been popping up everyone's FYP (For You Page). Of course, there are so many different sections of TikTok. So we went ahead and searched through different parts of the platform for the best trends.
First up….
Makeup-Tok
We have some favourite fall lip colours on rotation that people have been loving this month.
This beautiful butter gloss by NYX called 'bit of honey'.
Elf Cookies 'N Dreams Lip Gloss 
Price: $3.20
This black gloss has everyone obsessed with it.
Lip Highlighter Hack
Everyone was trying this highlighter lip hack to create a more plumped lip effect.
Line your lips with a highlighter of choice. (Some highlighters to use are Huda beauty N.Y.M.P.H. All Over Glow Helios or Benefit twinkle highlighter)
Then go over your lips with a gloss. Most people use a plumping gloss to help accentuate their lips. (Some plumping glosses to use are Sephora collection p

lumping lip gloss,

Too Faced Lip Injection Hydrating Lip Plumper)
Benefit 'twinkle' highlighter:
Price: $42.00
Sephora collection plumping lip gloss:
Price: $17.00
Book-Tok
Home before dark by: Riley Sager
Price: $16.78
Home before dark has been going around BookTok for the horror genre of top book reads.
It is a ghost story about a girl that returns to her family home that they left years before, due to events that happened that inspired her dad to create a nonfiction book about it, called House of Horrors.
It Starts With Us by: Colleen Hoover
Price: $17.90
It Starts with Us is s sequel following the popular book It Ends with Us.
This is not a Halloween-themed book, however this author has created a lot of noise throughout social media.
The books release date was on October 18, 2022.
It has already gained some traction and we suggest you check it out if you haven't already.
Popular TikTok sounds  
The iconic mean girls sound circulated all over on October 3rd. Naturally.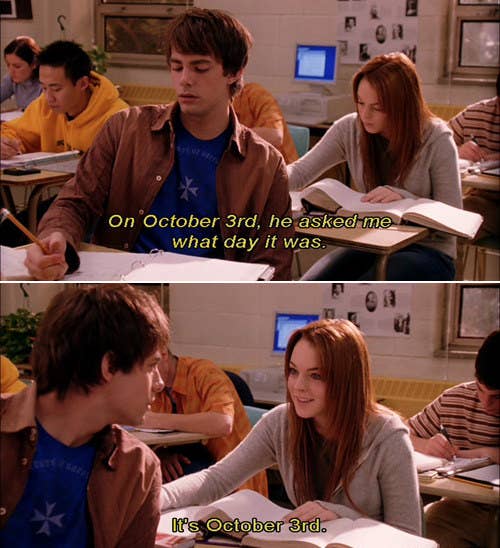 If you missed it, don't worry — you'll catch it next year!
"Everyone, it's my birthday…"
This sound goes with the video trend where one lights the candle and sticks it on some cake before blowing it out.
Teenage Dirtbag song (sped up)
This was very popular for people to show photos of them in their teenage dirtbag era.
A lot of celebrities have been getting on TikTok recently and they've even hopped on this trend.
The biggest celebrities to join the trend were Christina Aguilera, Jimmy Fallon, Paris Hilton, and of course Drew Barrymore.
Last but not least, we do a complete 360 transitioning to the new season of hot chocolate, blankets, snow storms, and frozen windshield wipers!
Price: $699.99
Transition from those spooky movies to cozying up with some hot chocolate and let the marathoning of Christmas movies begin.