Collecting candles can quickly become a costly habit, if you're not careful! So how do we make sure we get the most out of our pricey candles? We've compiled a quick guide to preserving your candles.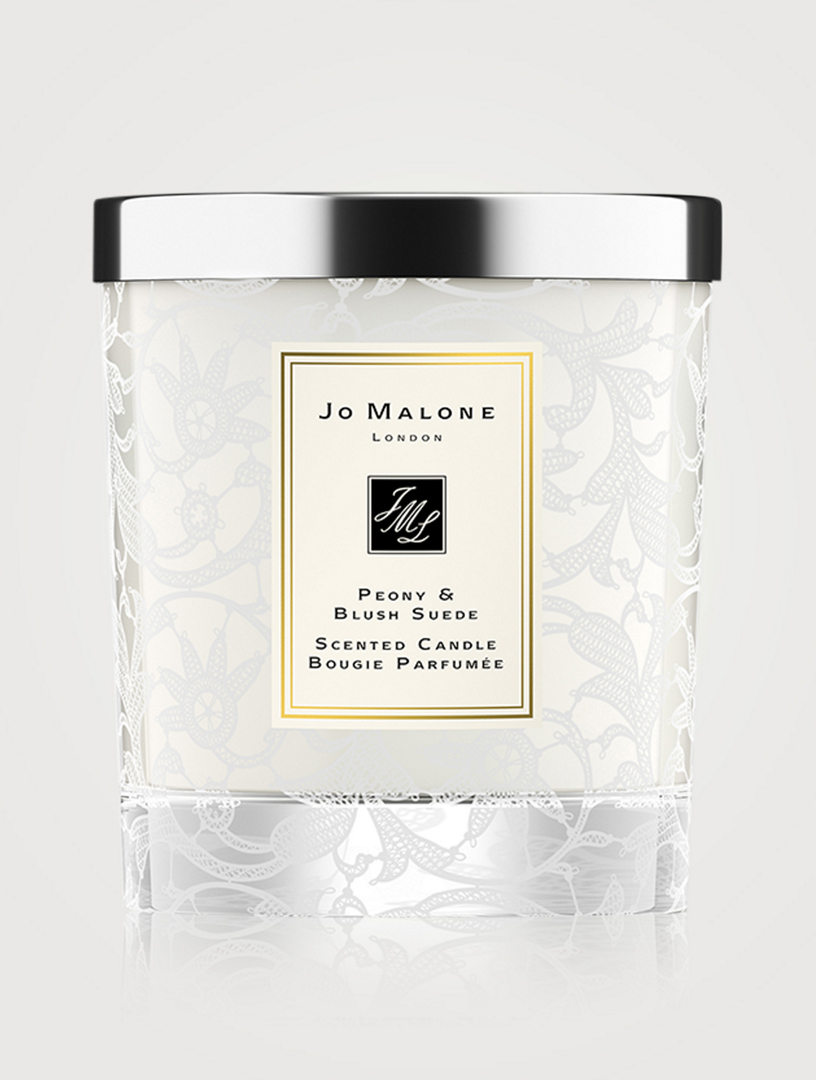 Jo Malone is a very popular English fragrance brand, and this Peony & Blush Suede candle is from Holt Renfrew. This is a wedding edition of that fragrance, so it's etched with a decorative lace design on the glass. The top notes here are peony, we have mid-notes of red apple and base notes of jasmine and rose. And this retails for $100. (Click here for the non-wedding edition)
Lothantique is a Canadian company that imports French lines to North America. They carry scents by Christian Tortu, who is a French floral designer. 'Forêts' is his bestseller, a forest candle with notes of pine, cedar, moss and fresh-cut grass.
First Burn
In order to get the most out of your candle, you have to burn it until the entire surface melts, this can be 3-4 hours on the first burning. If you don't allow the entire surface of the candle to melt, you'll get tunnelling and basically waste part of the candle. Tunnelling is when the wick burns straight down the centre of a candle without creating a full melt pool, there will be some at the sides that never get used.
Pre-Burn
After that first burn, each time you get ready to light the candle, trim the wick to ¼". You want to remove any carbon build-up from the previous burn. This will prevent smoking which can create soot marks on the container. You can get wick trimmers like this one from 100 Years of Love, but you can use scissors or even a nail clipper. The wick trimmer just lets you grab that bit and pull it out easily. Also, make sure the wax is free of debris, including matches, wick trimmings, or any other bits.
Upcycling
These beautiful containers don't need to go into the recycling. With a proper clean they can be upcycled for a small posy of flowers or some pens on a desk. You just need to use a knife or spoon to dig out that little metal piece that holds the wick, at the bottom, and then scrape out as much wax as you can. When it's mostly clean, run it through the dishwasher. And then for a final cleaning, you can use goo gone to remove any last bits of wax residue.
Safety Tips
It's important to remember that using candles is literally playing with fire. Here' are some safety tips for doing this safely
Burn candles on a stable, heat resistant surface
Keep the candles away from drafts
Keep candles out of the reach of children and pets
Don't burn candles for more than 4 hours at a time
Allow wax to completely cool before moving the candle
Once you've lit your candle, keep the lid off – this helps the wax breathe and ensures freshness of fragrance
Snuff your candles instead of blowing them out. This elegant snuffer is from Kandl-Artistique